Dodge Durango

Service Manual

Fuel System » Fuel delivery system » Removal and installation

Throttle cable
CAUTION: Be careful not to damage or kink cable core wire (within cable sheathing) while servicing accelerator pedal or cables.
REMOVAL
(1) From inside vehicle, hold up accelerator pedal.
Remove plastic cable retainer and throttle cable core wire from upper end of pedal arm (Fig. 38). Plastic cable retainer snaps into pedal arm.
(2) Remove cable core wire at pedal arm.
(3) From inside vehicle, pinch both sides of cable housing retainer at dash panel (Fig. 38). Remove cable housing from dash panel and pull into engine compartment.
(4) Remove air tube at top of throttle body.
(5) Operate throttle body lever (by hand) to full open throttle position. Slip cable end rearward from pin on throttle lever (Fig. 40).
(6) Remove cable housing at throttle body mounting bracket by pressing forward on release tab with a small screwdriver (Fig. 41). To prevent cable housing breakage, press on tab only enough to release cable from bracket. Lift cable housing straight up from bracket while pressing on release tab. Remove cable housing.
INSTALLATION
(1) Snap cable end onto lever pin (Fig. 40). On models with V-8 engines, be sure cable is routed under plastic cam (Fig. 40).
(2) Connect cable to throttle body mounting bracket (push down and lock).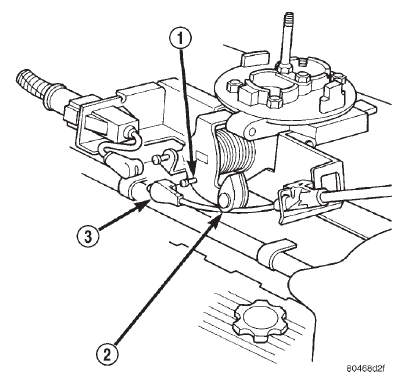 Fig. 40 Throttle Cable at Throttle Body-Typical (V-8 Shown)
1 - THROTTLE LEVER PIN
2 - CAM (V-8 ENGINE ONLY)
3 - THROTTLE CABLE END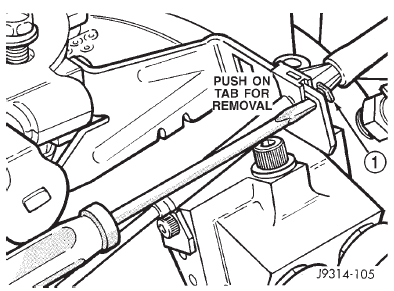 Fig. 41 Cable Release Tab-Typical V-6/V8 Engine
1 - TAB
(3) Install remaining cable housing end into dash panel opening (snaps into position).
(4) Install ball end of cable wire through hole in pedal arm. Install plastic cable retainer. The plastic retainer is snapped into pedal arm. When installing retainer to accelerator pedal arm, note index tab on pedal arm (Fig. 39). Align index slot (Fig. 39) on plastic retainer to this index tab.
(5) Operate and test throttle before starting engine.
(6) Install air tube to throttle body.
More about «Removal and installation»:
Throttle cable