Dodge Durango

Service Manual

Cooling System » Service procedures

Coolant-routine level check
NOTE: Do not remove radiator cap for routine coolant level inspections. The coolant level can be checked at coolant recovery bottle (Fig. 25).
The coolant reserve/overflow system provides a quick method for determining coolant level without removing radiator pressure cap. With engine not running, open the coolant recovery bottle cap and remove coolant level indicator dipstick to observe coolant level in coolant recovery bottle. The coolant level should be between ADD and FULL marks. If the coolant level is at or below the ADD mark, fill the recovery bottle with a 50/50 mixture of antifreeze and water ONE QUART AT A TIME. Repeat this procedure until the coolant level is at the FULL mark.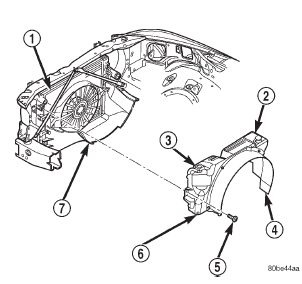 Fig. 25 Coolant Recovery Bottle Location
1 - RADIATOR
2 - WASHER FLUID RESERVOIR
3 - COOLANT OVERFLOW/RESERVOIR
4 - FAN SHROUD (UPPER)
5 - SCREW
6 - INTERLOCKING PINS
7 - FAN SHROUD (LOWER)
COOLANT SERVICE
For cooling system flush and fill maintenance intervals, refer to Group 0, Lubrication and Maintenance.
More about «Service procedures»:
Coolant-routine level check