Dodge Durango

Service Manual

Cooling System » Removal and installation

Automatic belt tensioner-4.7L engine
On 4.7L engines, the tensioner is equipped with an indexing tang on back of tensioner and an indexing stop on tensioner housing. If a new belt is being installed, tang must be within approximately 24 mm (.94 inches) of indexing stop. Belt is considered new if it has been used 15 minutes or less.
If the above specification cannot be met, check for:
The wrong belt being installed (incorrect length/ width)
Worn bearings on an engine accessory (A/C compressor, power steering pump, water pump, idler pulley or generator)
A pulley on an engine accessory being loose
Misalignment of an engine accessory
Belt incorrectly routed.
NOTE: A used belt should be replaced if tensioner indexing arrow has moved to the minmum tension indicator. Tensioner travel stops at this point.
REMOVAL
(1) Remove accessory drive belt. Refer to Accessory Drive Belt in this section.
(2) Remove tensioner assembly from mounting bracket (Fig. 62).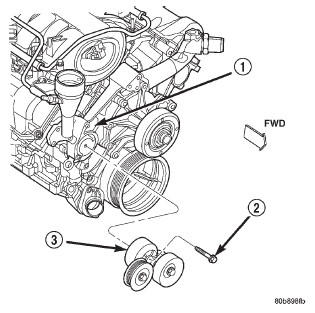 Fig. 62 Automatic Belt Tensioner-4.7L Engine
1 - TIMING CHAIN COVER
2 - BOLT TORQUE TO 41 N*m (30 FT LBS)
3 - AUTOMATIC BELT TENSIONER
WARNING: BECAUSE OF HIGH SPRING PRESSURE, DO NOT ATTEMPT TO DISASSEMBLE AUTOMATIC TENSIONER. UNIT IS SERVICED AS AN ASSEMBLY EXCEPT FOR PULLEY ON TENSIONER.
(3) Remove pulley bolt. Remove pulley from tensioner.
INSTALLATION
(1) Install pulley and pulley bolt to tensioner.
Tighten bolt to 61 N*m (45 ft. lbs.) torque.
(2) An indexing slot is located on back of tensioner.
Align this slot to the head of the bolt on the front cover. Install the mounting bolt. Tighten bolt to 41 N*m (30 ft. lbs.).
(3) Install accessory drive belt.
(4) Check belt indexing marks.
More about «Removal and installation»:
Automatic belt tensioner-4.7L engine