Dodge Durango

Service Manual

Cooling System » Description and operation

Water pump bypass hose-5.2L/5.9L engines
DESCRIPTION
A rubber water pump bypass hose (Fig. 10) is used between the intake manifold and water pump on all 5.2L/5.9L engines.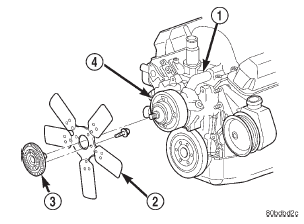 Fig. 10 Water Pump Bypass Hose-5.2L/5.9L Engines
1 - WATER PUMP BYPASS HOSE
2 - FAN BLADE ASSEMBLY
3 - VISCOUS FAN DRIVE
4 - WATER PUMP AND PULLEY
OPERATION
When the thermostat is in the closed position the bypass hose allows the water pump to circulate the engine coolant through the cylinder block while at the same time preventing the coolant from flowing through the radiator, this allows the coolant to heat up quicker thus bring the engine to operating temperature faster.
More about «Description and operation»:
Water pump bypass hose-5.2L/5.9L engines