Dodge Durango

Service Manual

Fuel System » Fuel injection system » Removal and installation

Throttle body-4.7L v-8 engine
A (factory adjusted) set screw is used to mechanically limit the position of the throttle body throttle plate. Never attempt to adjust the engine idle speed using this screw. All idle speed functions are controlled by the Powertrain Control Module (PCM).
REMOVAL
(1) Remove the air duct and air resonator box at throttle body.
(2) Disconnect throttle body electrical connectors at IAC motor and TPS (Fig. 20).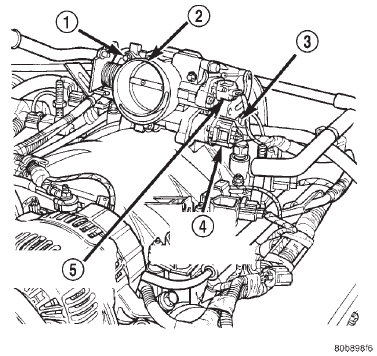 Fig. 20 Throttle Body, Sensors and Electrical Connectors-4.7L V-8 Engine
1 - MOUNTING BOLTS (3)
2 - THROTTLE BODY
3 - IAT SENSOR CONNECTOR
4 - IAC MOTOR CONNECTOR
5 - TPS CONNECTOR
(3) Remove vacuum line at throttle body.
(4) Remove all control cables from throttle body (lever) arm. Refer to Accelerator Pedal and Throttle Cable.
(5) Remove three throttle body mounting bolts (Fig. 20).
(6) Remove throttle body from intake manifold.
INSTALLATION
(1) Clean throttle body-to-intake manifold o-ring.
(2) Clean mating surfaces of throttle body and intake manifold.
(3) Install throttle body to intake manifold by positioning throttle body to manifold alignment pins.
(4) Install three mounting bolts. Tighten bolts to 12 N*m (105 in. lbs.) torque.
(5) Install control cables.
(6) Install vacuum line to throttle body.
(7) Install electrical connectors.
(8) Install air duct/air box at throttle body.
More about «Removal and installation»:
Throttle body-4.7L v-8 engine