Dodge Durango

Service Manual

Cooling System » Description and operation

Thermostat-5.2L/5.9L engines
DESCRIPTION
CAUTION: Do not operate an engine without a thermostat, except for servicing or testing.
The thermostat on all gas powered engines is located beneath the thermostat housing at the front of the intake manifold (Fig. 4).
The thermostat is a wax pellet driven, reverse poppet choke type.
Coolant leakage into the pellet container will cause the thermostat to fail in the open position. Thermostats very rarely stick. Do not attempt to free a thermostat with a prying device.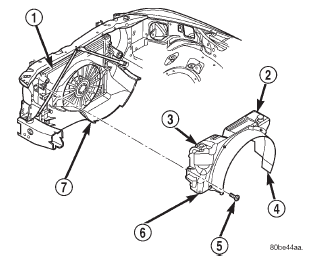 Fig. 3 Upper Fan Shroud with Integral Coolant Reserve/Overflow System
1 - RADIATOR
2 - WASHER FLUID RESERVOIR
3 - COOLANT OVERFLOW/RESERVOIR
4 - FAN SHROUD (UPPER)
5 - SCREW
6 - INTERLOCKING PINS
7 - FAN SHROUD (LOWER)
The same thermostat is used for winter and summer seasons. An engine should not be operated without a thermostat, except for servicing or testing.
Operating without a thermostat causes longer engine warmup time, unreliable warmup performance, increased exhaust emissions and crankcase condensation that can result in sludge formation.
OPERATION
The wax pellet is located in a sealed container at the spring end of the thermostat. When heated, the pellet expands, overcoming closing spring tension and water pump pressure to force the valve to open.
More about «Description and operation»:
Thermostat-5.2L/5.9L engines