Dodge Durango

Owners Manual

Understanding your instrument panel » Uconnect voice recognition quick tips

Register (8.4A/8.4AN)
To unlock the full potential of Uconnect Access in your vehicle, you first need to register with Uconnect Access.
Push the ASSIST button on your rearview mirror.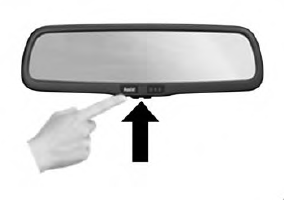 Assist Button
Press the "Uconnect Care" button on the touchscreen.
A helpful Uconnect Care Agent will register your vehicle and handle all of the details.
Signing up is easy! Simply follow the steps above. Or, press the "Apps

" button on the touchscreen to "Register By Web" to complete the process using your smartphone or computer.
For further information, please visit DriveUconnect.com.
More about «Uconnect voice recognition quick tips»:
Register (8.4A/8.4AN)