Dodge Durango

Service Manual

Fuel System » Fuel injection system » Removal and installation

Power steering pressure switch
This switch is used only with 4.7L V-8 engine.
The power steering pressure switch is installed in the power steering high-pressure hose (Fig. 38).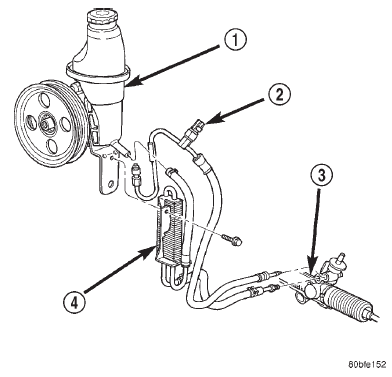 Fig. 38 Power Steering Pressure Switch-4.7L Engine
1 - HYDRAULIC PUMP
2 - POWER STEERING PRESSURE SWITCH
3 - RACK AND PINION GEAR
4 - OIL COOLER
REMOVAL
(1) Disconnect electrical connector from power steering pressure switch.
(2) Place a small container or shop towel beneath switch to collect any excess fluid.
(3) Remove switch. Use back-up wrench on power steering line to prevent line bending.
INSTALLATION
(1) Install power steering switch into power steering line.
(2) Tighten to 14-22 N*m (124-195 in. lbs.) torque.
(3) Connect electrical connector to switch.
(4) Check power steering fluid and add as necessary.
(5) Start engine and again check power steering fluid. Add fluid if necessary.
More about «Removal and installation»:
Power steering pressure switch