Dodge Durango

Service Manual

Fuel System » Fuel injection system » Removal and installation

Oxygen sensor
REMOVAL
Never apply any type of grease to the oxygen sensor electrical connector, or attempt any soldering of the sensor wiring harness. For sensor operation, it must have a comparison source of oxygen from outside the exhaust system. This fresh air is supplied to the sensor through its pigtail wiring harness.
5.2L/5.9L Engines: The upstream O2S sensor is located on exhaust downpipe (Fig. 30). The downstream sensor is located near outlet end of catalytic converter (Fig. 31).
4.7L V-8 Engines: Refer to (Fig. 32) for locations.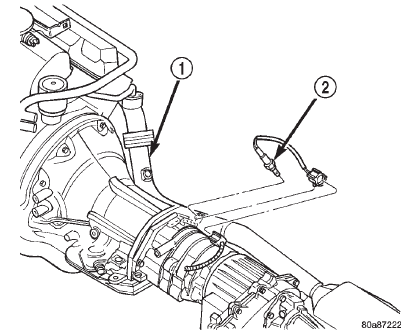 Fig. 30 Upstream Oxygen Sensor Locations-5.2L/ 5.9L V-8 Engines
1 - EXHAUST PIPE
2 - UPSTREAM OXYGEN SENSOR
WARNING: THE EXHAUST MANIFOLD, EXHAUST PIPES AND CATALYTIC CONVERTER BECOME VERY HOT DURING ENGINE OPERATION. ALLOW ENGINE TO COOL BEFORE REMOVING OXYGEN SENSOR.
(1) Raise and support the vehicle.
(2) Disconnect the wire connector from the O2S sensor.
CAUTION: When disconnecting the sensor electrical connector, do not pull directly on wire going into sensor.
(3) Remove the O2S sensor with an oxygen sensor removal and installation tool.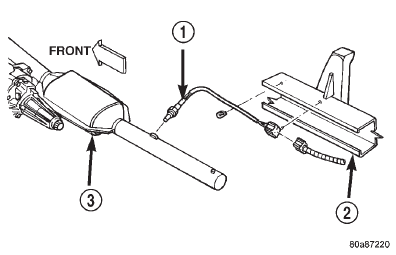 Fig. 31 Downstream Oxygen Sensor Location-5.2L/ 5.9L V-8 Engines
1 - DOWNSTREAM OXYGEN SENSOR
2 - FRAME RAIL
3 - CATALYTIC CONVERTER
INSTALLATION
Threads of new oxygen sensors are factory coated with anti-seize compound to aid in removal. DO NOT add any additional anti-seize compound to the threads of a new oxygen sensor.
(1) Install the O2S sensor. Tighten to 30 N*m (22 ft. lbs.) torque.
(2) Connect the O2S sensor wire connector.
(3) Lower the vehicle.
More about «Removal and installation»:
Oxygen sensor