Dodge Durango

Service Manual

Engine » Removal and installation

Oil pan 4x4 vehicle
REMOVAL
NOTE: 4X4 vehicles equipped with a 4.7L engine must have the front axle removed before the oil pan can be removed. (1) Remove the front axle from vehicle. Refer to DIFFERENTIAL AND DRIVELINE.
(2) Remove the structural dust cover (Fig. 109).
Refer to procedure in this section.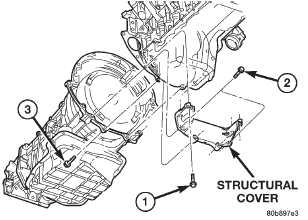 Fig. 109 Structural Dust Cover Removal /Installation
(3) Drain the engine oil and remove oil filter.
NOTE: Do not pry on oil pan or oil pan gasket.
Gasket is mounted to engine and does not come out with oil pan. (4) Remove the oil pan mounting bolts and oil pan (Fig. 110).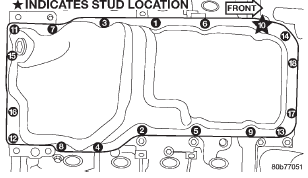 Fig. 110 Oil Pan Mounting Bolts and Oil Pan
(5) Unbolt oil pump pickup tube and remove tube and oil pan gasket from engine.
INSTALLATION
(1) Clean the oil pan gasket mating surface of the bedplate and oil pan.
(2) Position the oil pan gasket and pickup tube with new o-ring. Install the mounting bolt and nuts.
Tighten bolt and nuts to 28 N*m (20 ft. lbs.).
(3) Position the oil pan and install the mounting bolts. Tighten the mounting bolts to 15 N*m (11 ft.
lbs.) in the sequence shown (Fig. 110).
(4) Install structural dust cover.
(5) Install oil filter.
(6) Install front axle. Refer to DIFFERENTIAL AND DRIVELINE.
(7) Lower vehicle.
(8) Fill engine oil.
(9) Start engine check for leaks.
More about «Removal and installation»:
Oil pan 4x4 vehicle