Dodge Durango

Service Manual

Fuel System » Fuel injection system » Removal and installation

Manifold absolute pressure (map) sensor-4.7L v-8 engine
The MAP sensor is located on the front of the intake manifold (Fig. 28). An o-ring seals the sensor to the intake manifold.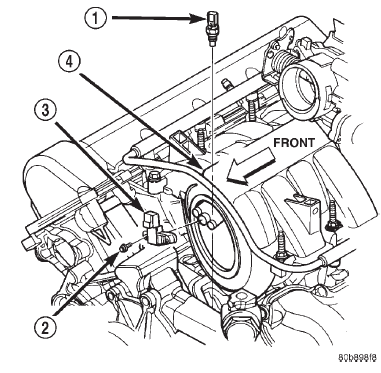 Fig. 28 MAP and ECT Sensor Locations-4.7L V-8 Engine
1 - ECT SENSOR
2 - MOUNTING BOLTS (2)
3 - MAP SENSOR
4 - INTAKE MANIFOLD
REMOVAL
(1) Disconnect electrical connector at sensor.
(2) Clean area around MAP sensor.
(3) Remove 2 sensor mounting bolts (Fig. 28).
(4) Remove MAP sensor from intake manifold.
INSTALLATION
(1) Clean MAP sensor mounting hole at intake manifold.
(2) Check MAP sensor o-ring seal for cuts or tears.
(3) Position sensor into manifold.
(4) Install MAP sensor mounting bolts (screws).
Tighten screws to 3 N*m (25 in. lbs.) torque.
(5) Connect electrical connector.
More about «Removal and installation»:
Manifold absolute pressure (map) sensor-4.7L v-8 engine