Dodge Durango

Service Manual

Fuel System » Fuel injection system » Removal and installation

Engine coolant temperature sensor-3.9/5.2/5.9L engines
The engine coolant temperature sensor is installed into a water jacket at front of intake manifold near rear of generator (Fig. 34).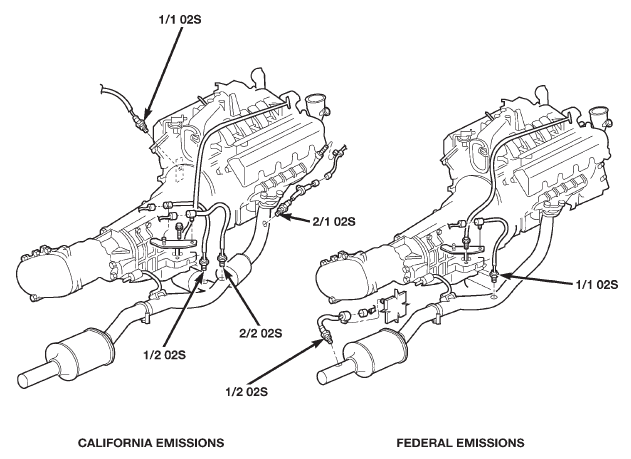 Fig. 32 Oxygen Sensor Locations-4.7L V-8 Engine
REMOVAL
WARNING: HOT, PRESSURIZED COOLANT CAN CAUSE INJURY BY SCALDING. COOLING SYSTEM MUST BE PARTIALLY DRAINED BEFORE REMOVING THE COOLANT TEMPERATURE SENSOR.
REFER TO GROUP 7, COOLING.
(1) Partially drain cooling system. Refer to Group 7, Cooling.
(2) Disconnect electrical connector from sensor (Fig. 34).
(3) Engines with air conditioning: When removing the connector from sensor, do not pull directly on wiring harness. Fabricate an L-shaped hook tool from a coat hanger (approximately eight inches long). Place the hook part of tool under the connector for removal. The connector is snapped onto the sensor. It is not equipped with a lock type tab.
(4) Remove sensor from intake manifold.
INSTALLATION
(1) Install sensor.
(2) Tighten to 11 N*m (8 ft. lbs.) torque.
(3) Use long needlenose pliers to connect electrical connector to sensor. The sensor connector is symmetrical (not indexed). It can be installed to the sensor in either direction.
(4) Replace any lost engine coolant. Refer to Group 7, Cooling System.
More about «Removal and installation»:
Engine coolant temperature sensor-3.9/5.2/5.9L engines