Dodge Durango

Service Manual

Engine » Cleaning and inspection

Cylinder block
CLEANING
Thoroughly clean the oil pan and engine block gasket surfaces.
Use compressed air to clean out:
The galley at the oil filter adaptor hole.
The front and rear oil galley holes.
The feed holes for the crankshaft main bearings.
Once the block has been completely cleaned, apply Loctite PST pipe sealant with Teflon 592 to the threads of the front and rear oil galley plugs. Tighten the plugs to 34 N*m (25 ft. lbs.) torque.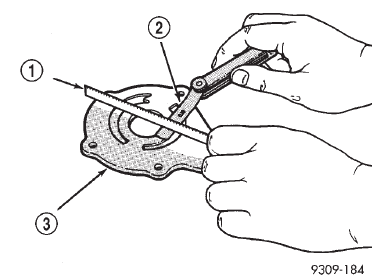 Fig. 137 Checking Oil Pump Cover Flatness
1 - STRAIGHT EDGE
2 - FEELER GAUGE
3 - OIL PUMP COVER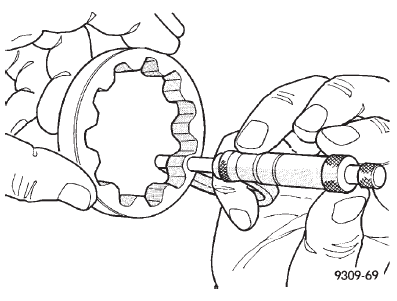 Fig. 138 Measuring Outer Rotor Thickness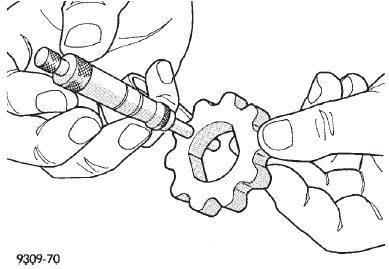 Fig. 139 Measuring Inner Rotor Thickness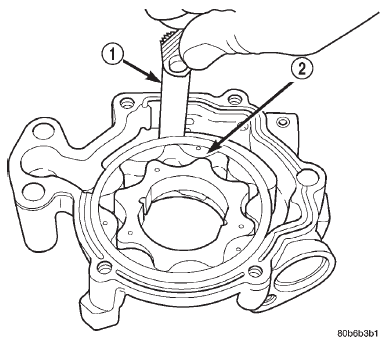 Fig. 140 Measuring Outer Rotor Clearance in Housing
1 - FEELER GAUGE
2 - OUTER ROTOR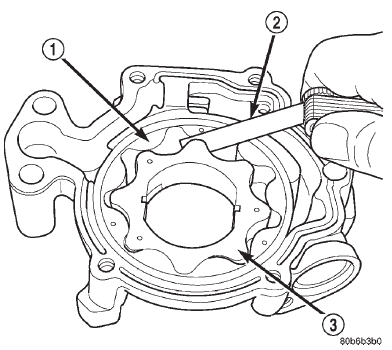 Fig. 141 Measuring Clearance Between Rotors
1 - OUTER ROTOR
2 - FEELER GAUGE
3 - INNER ROTOR
INSPECTION
(1) It is mandatory to use a dial bore gauge to measure each cylinder bore diameter. To correctly select the proper size piston, a cylinder bore gauge, capable of reading in 0.003 mm (.0001 in.) INCREMENTS is required. If a bore gauge is not available, do not use an inside micrometer (Fig. 143).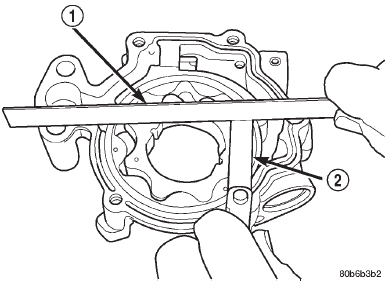 Fig. 142 Measuring Clearance Over Rotors
1 - STRAIGHT EDGE
2 - FEELER GAUGE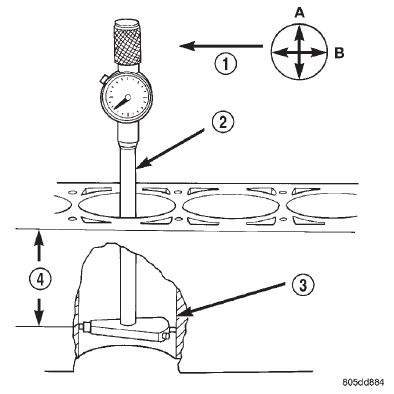 Fig. 143 Bore Gauge-Typical
1 - FRONT
2 - BORE GAUGE
3 - CYLINDER BORE
4 - 49.5 MM (1-15/16 in)
(2) Measure the inside diameter of the cylinder bore at three levels below top of bore. Start perpendicular (across or at 90 degrees) to the axis of the crankshaft and then take two additional reading.
(3) Measure the cylinder bore diameter crosswise to the cylinder block near the top of the bore. Repeat the measurement near the middle of the bore, then repeat the measurement near the bottom of the bore.
(4) Determine taper by subtracting the smaller diameter from the larger diameter.
(5) Rotate measuring device 90 and repeat steps above.
(6) Determine out-of-roundness by comparing the difference between each measurement.
(7) If cylinder bore taper does not exceed 0.025 mm (0.001 inch) and out-of-roundness does not exceed 0.025 mm (0.001 inch), the cylinder bore can be honed. If the cylinder bore taper or out- of-round condition exceeds these maximum limits, the cylinder block must be replaced. A slight amount of taper always exists in the cylinder bore after the engine has been in use for a period of time.
Specifications 4.7L engine
4.7L ENGINE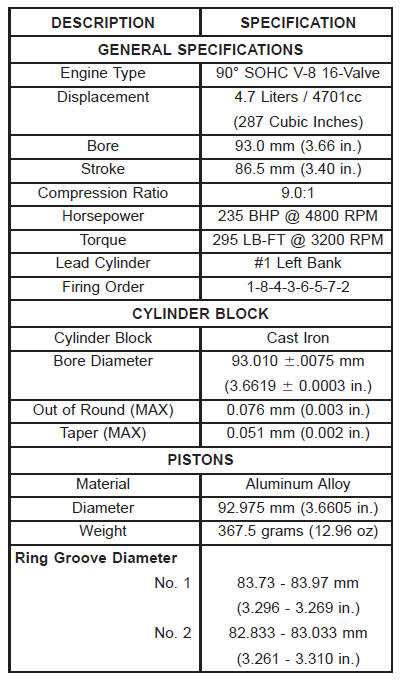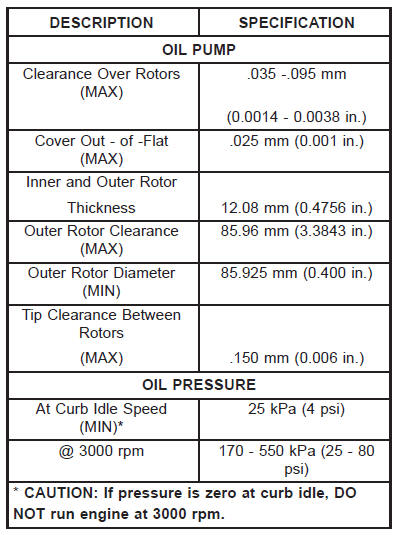 Torque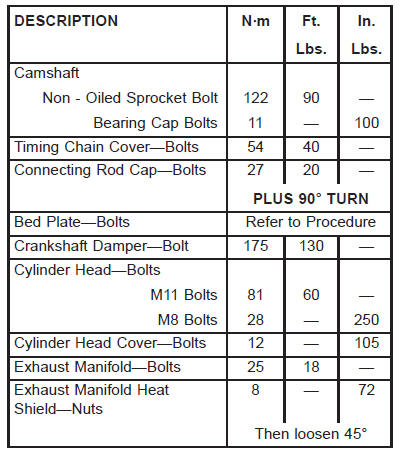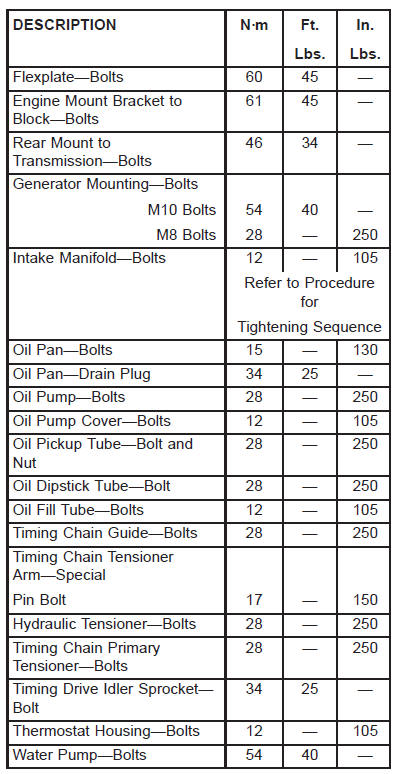 Special tools 4.7L engine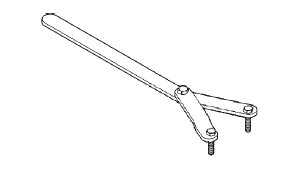 Spanner Wrench 6958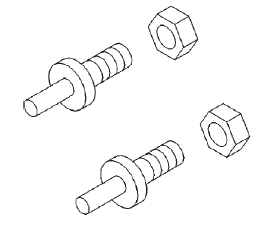 Adapter Pins 8346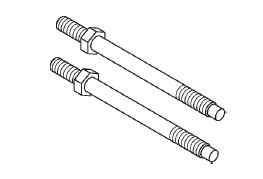 Engine Lifting Studs 8400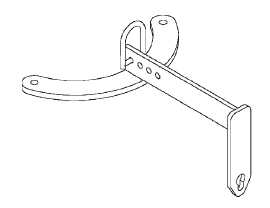 Engine Lift Fixture 8347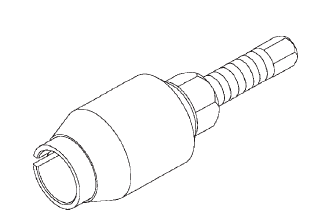 Front Crankshaft Seal Remover 8511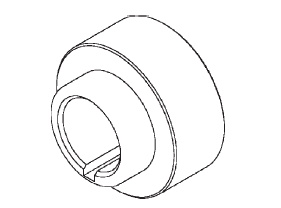 Front Crankshaft Seal Installer 8348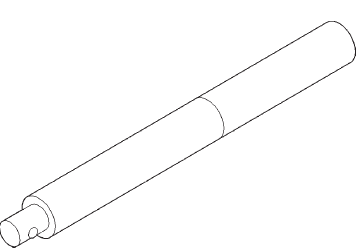 Handle C-4171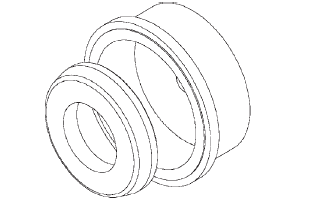 Rear Crankshaft Seal Installer 8349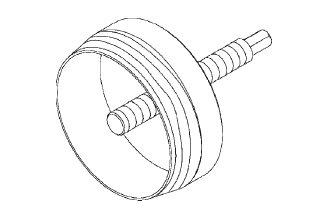 Rear Crankshaft Seal Remover 8506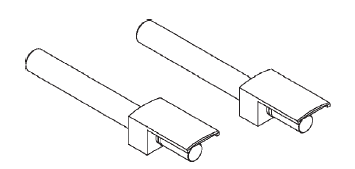 Connecting Rod Guides 8507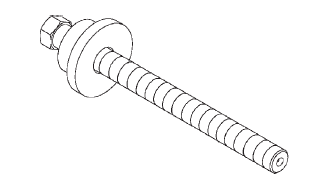 Crankshaft Damper Installer 8512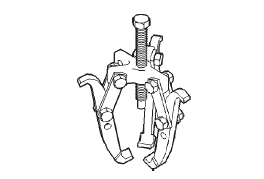 Puller 1026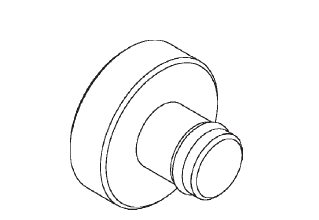 Crankshaft Damper Removal Insert 8513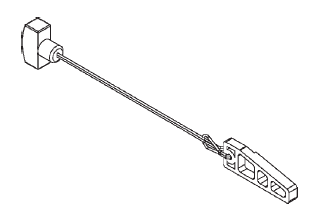 Chain Tensioner Wedge 8350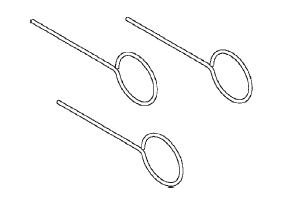 Chain Tensioner Pins 8514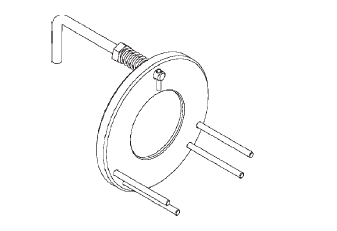 Secondary Chain Holder 8515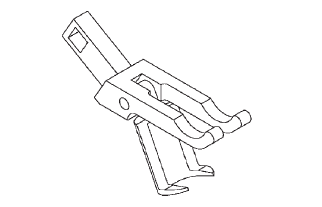 Remover, Rocker Arm 8516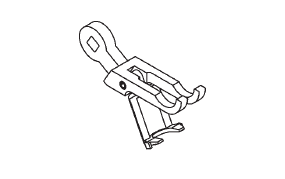 Valve Spring Compressor 8387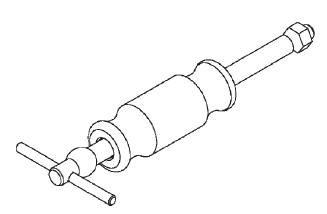 Idler Shaft Remover 8517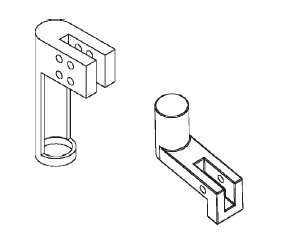 Valve Spring Compressor Adapters 8519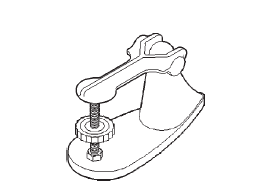 Valve Spring Tester C-647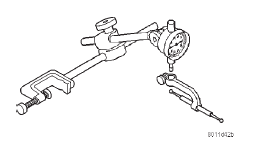 Dial Indicator C-3339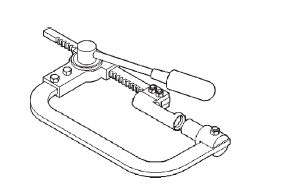 Valve Spring Compressor C-3422-B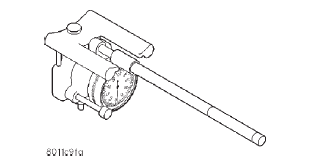 Bore Size Indicator C-119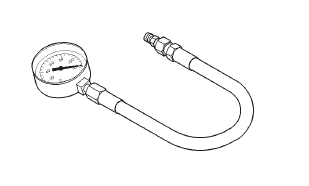 Oil Pressure Gauge C-3292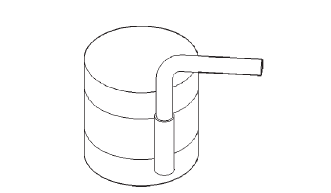 Piston Ring Compressor C-385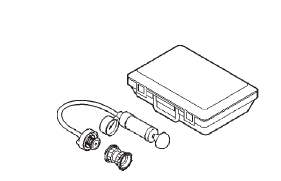 Pressure Tester Kit 7700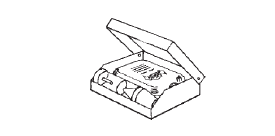 Bloc-Chek-Kit C-3685-A
More about «Cleaning and inspection»:
Cylinder block