Dodge Durango

Owners Manual

Understanding the features of your vehicle

Driver memory seat - if equipped
This feature allows the driver to store up to two different memory profiles for easy recall through a memory switch. Each memory profile contains desired position settings for the driver seat, side mirrors, and power tilt and telescopic steering column (if equipped) and a set of desired radio station presets. Your Remote Keyless Entry key fob can also be programmed to recall the same positions when the UNLOCK button is pushed.
NOTE: Your vehicle is equipped with two key fobs, one key fob can be linked to memory position 1 and the other key fob can be linked to memory position 2.
The memory seat switch is located on the driver's door trim panel. The switch consists of three buttons:
The (S) button, which is used to activate the memory save function.
The (1) and (2) buttons which are used to recall either of two pre-programmed memory profiles.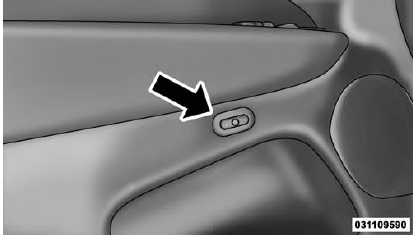 Memory Seat Switch
More about «Understanding the features of your vehicle»:
Driver memory seat - if equipped