Dodge Durango

Owners Manual

Maintenance schedules

Maintenance Chart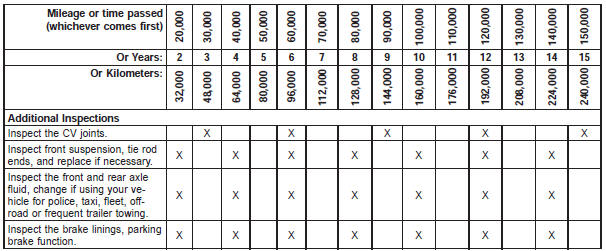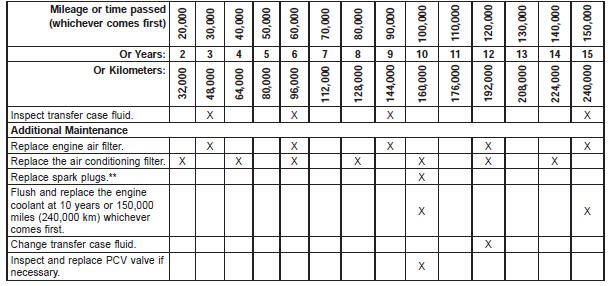 ** The spark plug change interval is mileage based only, yearly intervals do not apply.
WARNING!
You can be badly injured working on or around a motor vehicle. Do only service work for which you have the knowledge and the right equipment. If you have any doubt about your ability to perform a service job, take your vehicle to a competent mechanic.
Failure to properly inspect and maintain your vehicle could result in a component malfunction and effect vehicle handling and performance. This could cause an accident.
More about «Maintenance schedules»:
Maintenance Chart