Dodge Durango

Owners Manual

Things to know before starting your vehicle » Occupant restraint systems » Child Restraints

Center Arm Rest Tether
For rear-facing child restraints secured in the center seat position with the vehicle seat belts, the rear center seat position has an armrest tether that secures the arm rest in the upward position.
To access the center seat arm rest tether, first lower the arm rest. The tether is located behind the armrest and hooked onto the plastic seat backing.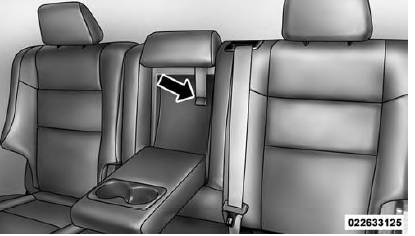 Center Seat Position Arm Rest Tether
Pull down on the tether to unhook it from the plastic seat backing.
Raise the armrest and attach the tether hook to the strap located on the front of the arm rest.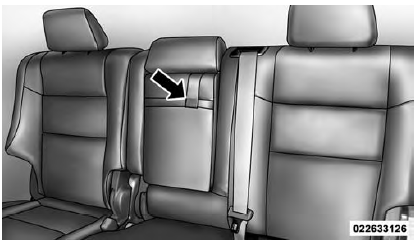 Center Seat Position Arm Rest Tether Attached
Always follow the directions of the child restraint manufacturer when installing your child restraint. Not all child restraint systems will be installed as described here.
More about «Child Restraints»:
Center Arm Rest Tether