Dodge Durango

Service Manual

Brakes » Base brake system » Disassembly and assembly

Wheel cylinder
DISASSEMBLY
(1) Remove push rods and boots (Fig. 54).
(2) Press pistons, cups and spring and expander out of cylinder bore.
(3) Remove bleed screw.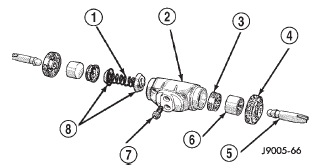 Fig. 54 Wheel Cylinder Components-Typical
1 - SPRING
2 - CYLINDER
3 - PISTON CUP
4 - BOOT
5 - PUSH ROD
6 - PISTON
7 - BLEED SCREW
8 - CUP EXPANDERS
ASSEMBLY
(1) Lubricate wheel cylinder bore, pistons, piston cups and spring and expander with clean brake fluid.
(2) Install first piston in cylinder bore. Then install first cup in bore and against piston. Be sure lip of piston cup is facing inward (toward spring and expander) and flat side is against piston.
(3) Install spring and expander followed by remaining piston cup and piston.
(4) Install boots on each end of cylinder and insert push rods in boots.
(5) Install cylinder bleed screw.
More about «Disassembly and assembly»:
Wheel cylinder