Dodge Durango

Service Manual

Exhaust System » Description and operation

Tailpipe
DESCRIPTION
The tailpipe is made of stainless steel and attaches to the muffler (Fig. 5).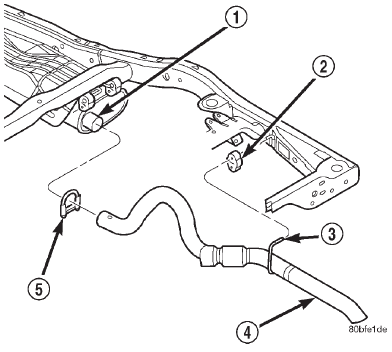 Fig. 5 Tailpipe-Typical
1 - MUFFLER
2 - TAILPIPE HANGER INSULATOR
3 - TAILPIPE HANGER
4 - TAILPIPE
5 - CLAMP
OPERATION
The tailpipe channels the exhaust out of the muffler and out from under the vehicle to control noise and prevent exhaust gas fumes from entering the passenger compartment.
More about «Description and operation»:
Tailpipe