Dodge Durango

Owners Manual

Understanding the features of your vehicle » Cupholders » Rear Cupholders

Rear Full Console Cupholders - If Equipped
There are two cupholders for the rear seat passengers located in the front of the rear full console.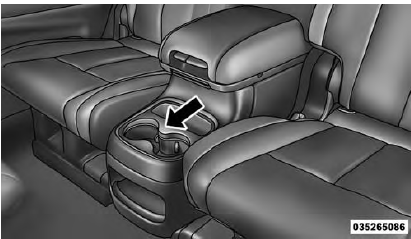 Rear Full Console Cupholders
The rear full console cupholders are equipped with a light ring that illuminates the cupholders for the rear passengers. The light ring is controlled by the Dimmer Control. Refer to "Lights" in "Understanding The Features Of Your Vehicle" for further information.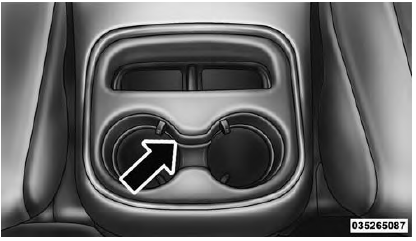 Light Ring In Rear Full Console Cupholders
More about «Rear Cupholders»:
Rear Full Console Cupholders - If Equipped