Dodge Durango

Service Manual

Differential and Driveline » Propeller shafts » Adjustments

Rear axle pinion input angle
Adjust the rear axle pinion input angle on vehicles equipped with leaf springs with tapered shims (Fig.
37). Install tapered shims between the springs and axle pad to correct the angle. Refer to Group 2, Suspension, for additional information.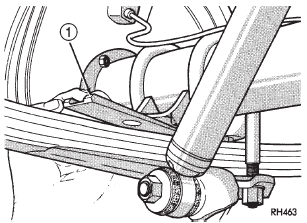 Fig. 37 Pinion Angle Adjustment at Leaf Springs
1 - WEDGE
More about «Adjustments»:
Rear axle pinion input angle