Dodge Durango

Service Manual

Cooling System » Removal and installation

Radiator draincock
REMOVAL
WARNING: DO NOT LOOSEN RADIATOR DRAINCOCK WITH SYSTEM HOT AND PRESSURIZED.
SERIOUS BURNS FROM COOLANT CAN OCCUR.
(1) Unscrew draincock stem (counterclockwise rotation). When stem is completely unscrewed, pull it from radiator tank and draincock body (Fig. 63).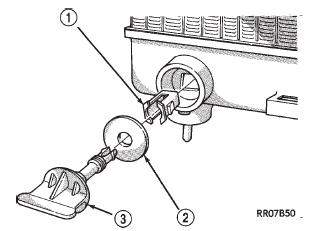 Fig. 63 Draincock Assembly
1 - BODY
2 - SEAL
3 - STEM
(2) Using a pair of needle nose pliers, compress draincock body and pull straight out of radiator (Fig.
64).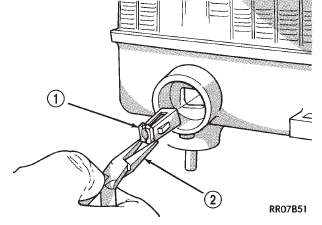 Fig. 64 Draincock Body Removal
1 - DRAINCOCK BODY
2 - NEEDLE NOSE PLIERS
INSTALLATION
(1) Install draincock stem loosely into body (Fig.
65). The draincock assembly cannot be installed if stem is threaded into the body.
(2) Push draincock assembly into opening in radiator tank. It will snap into place when fully seated.
(3) Tighten draincock (clockwise) to 2.0 to 2.7 N*m (18-25 in. lbs.) torque.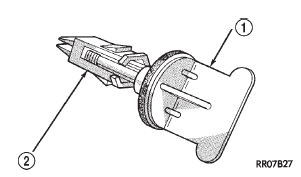 Fig. 65 Draincock Assembled for Installation
1 - STEM
2 - BODY LOOSE ON STEM
More about «Removal and installation»:
Radiator draincock