Dodge Durango

Service Manual

Power Seat System » Diagnosis and testing

Power seat switch
For circuit descriptions and diagrams, refer to 8w-63 - power seat in group 8w - wiring diagrams.
(1) Disconnect and isolate the battery negative cable.
(2) Remove the power seat switch from the power seat.
(3) Use an ohmmeter to test the continuity of the power seat switches in each position. See the power seat switch continuity chart (fig. 1). If ok, see power seat adjuster and motors in the diagnosis and testing section of this group. If not ok, replace the faulty power seat switch unit.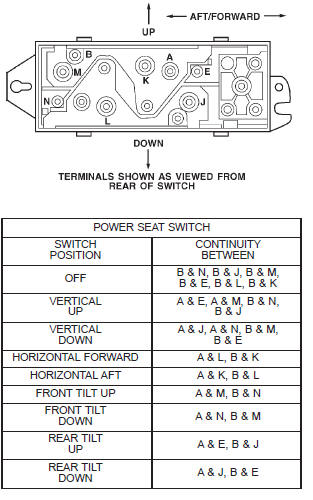 Fig. 1 Power seat switch continuity
More about «Diagnosis and testing»:
Power seat switch