Dodge Durango

Service Manual

Power Lock Systems » Removal and installation

Power lock motor
DOOR
The power lock motor is integral to the door latch unit. If the power lock motor is faulty or damaged, the entire door latch unit must be replaced. Refer to Group 23 - Body for the door latch service procedures.
LIFTGATE
(1) Disconnect and isolate the battery negative cable.
(2) Remove the trim panel from the inner liftgate panel. Refer to Group 23 - Body for the procedures.
(3) Remove the two screws that secure the power lock motor to the liftgate inner panel (Fig. 4).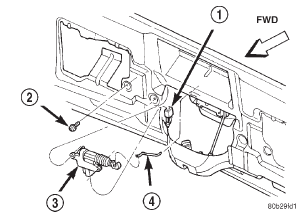 Fig. 4 Liftgate Power Lock Motor Remove/Install
1 - WIRE HARNESS CONNECTOR
2 - SCREW
3 - MOTOR
4 - LINK
(4) Pull the power lock motor out through the access hole in the liftgate inner panel far enough to access and unplug the wire harness connector.
(5) Lower the power lock motor far enough to access and disengage the link from the liftgate latch clip.
(6) Remove the power lock motor from the liftgate.
(7) Reverse the removal procedures to install.
Tighten the mounting screws to 3.3 N*m (30 in. lbs.).
More about «Removal and installation»:
Power lock motor