Dodge Durango

Owners Manual

Understanding the features of your vehicle » Parksense rear park assist - if equipped

ParkSense Display
When the vehicle is in REVERSE and an obstacle has been detected, the warning display will turn ON indicating the system status.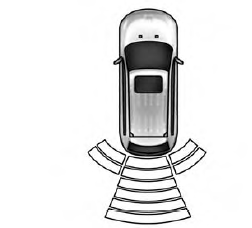 Park Assist Ready
The system will indicate a detected obstacle by showing a single arc in the left and/or right rear regions based on the obstacle's distance and location relative to the vehicle.
If an obstacle is detected in the left and/or right rear region, the display will show a single arc in the left and/or right rear region and the system will produce a tone. As the vehicle moves closer to the obstacle, the display will show the single arc moving closer to the vehicle and the tone will change from a single 1/2 second tone to slow, to fast, to continuous.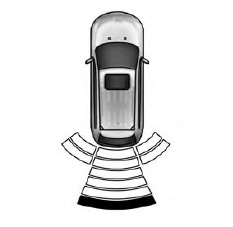 Single 1/2 Second Tone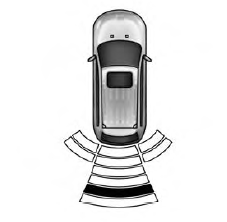 Slow Tone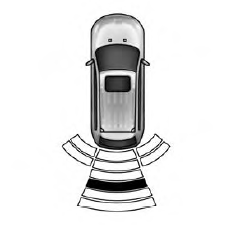 Slow Tone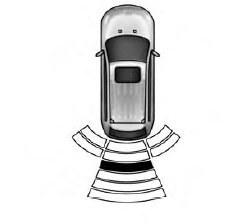 Fast Tone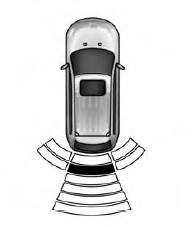 Fast Tone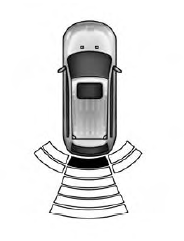 Continuous Tone
The vehicle is close to the obstacle when the warning display shows one flashing arc and sounds a continuous tone. The following chart shows the warning alert operation when the system is detecting an obstacle: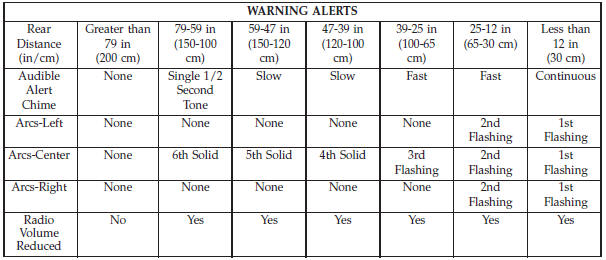 NOTE: ParkSense will reduce the volume of the radio, if on, when the system is sounding an audio tone.
Adjustable Chime Volume Settings
Rear chime volume settings can be selected from the Customer-Programmable Features section of the Uconnect System, refer to "Uconnect Settings" in "Understanding Your Instrument Panel" for further information.
The chime volume settings include LOW, MEDIUM, and HIGH. The factory default volume setting is MEDIUM.
ParkSense will retain its last known configuration state through ignition cycles.
More about «Parksense rear park assist - if equipped»:
ParkSense Display