Dodge Durango

Owners Manual

Understanding the features of your vehicle » Overhead console

Front Map/Reading Lights - If Equipped
Lights are mounted in the overhead console. Each light can be turned on by pushing the switch on either side of the console. These buttons are backlit for night time visibility.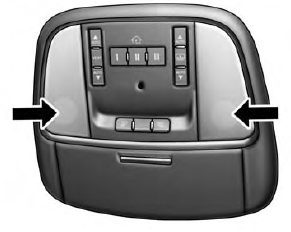 Front Map/Reading Lights
To turn the lights off, push the switch a second time. The lights also turn on when a door is opened. The lights will also turn on when the UNLOCK button on the keyfob is pushed.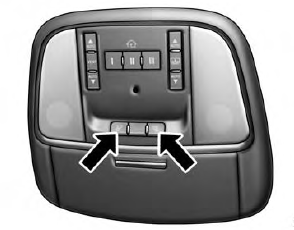 Front Map/Reading Light Switches
More about «Overhead console»:
Front Map/Reading Lights - If Equipped