Dodge Durango

Service Manual

Cooling System » Cleaning and inspection

Fan blade
CLEANING
Clean the fan blades using a mild soap and water.
Do not use an abrasive to clean the blades.
INSPECTION
WARNING: DO NOT ATTEMPT TO BEND OR STRAIGHTEN FAN BLADES IF FAN IS NOT WITHIN SPECIFICATIONS.
CAUTION: If fan blade assembly is replaced because of mechanical damage, water pump and viscous fan drive should also be inspected. These components could have been damaged due to excessive vibration.
(1) Remove fan blade assembly from viscous fan drive unit (four bolts).
(2) Lay fan on a flat surface with leading edge facing down. With tip of blade touching flat surface, replace fan if clearance between opposite blade and surface is greater than 2.0 mm (.090 inch). Rocking motion of opposite blades should not exceed 2.0 mm (.090 inch). Test all blades in this manner.
(3) Inspect fan assembly for cracks, bends, loose rivets or broken welds. Replace fan if any damage is found.
Specifications
Cooling system capacities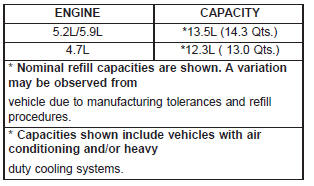 Cooling system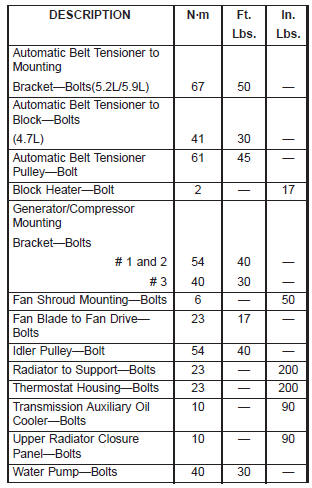 Special tools
COOLING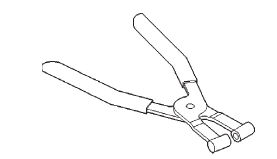 Pliers Constant Pressure Hose Clamp-6094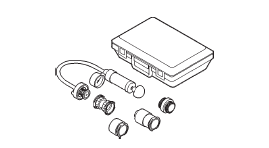 Cooling System Pressure Tester-7700A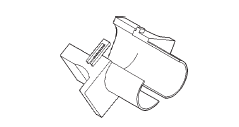 3/8" Disconnect Tool-6935
More about «Cleaning and inspection»:
Fan blade