Dodge Durango

Owners Manual

Understanding the features of your vehicle » Roof luggage rack - if equipped

Deploying the Crossbars
Starting with one crossbar, completely loosen the thumb screws at both ends of the crossbar.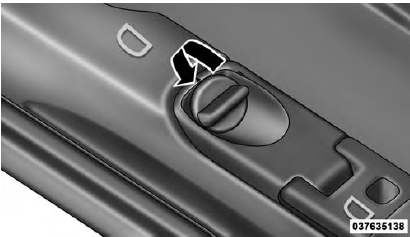 Thumb Screw
NOTE: The thumb screws cannot be fully removed.
Remove the crossbar from the stowed position by sliding the crossbar towards the center of the roof. Repeat with crossbar on the opposite side.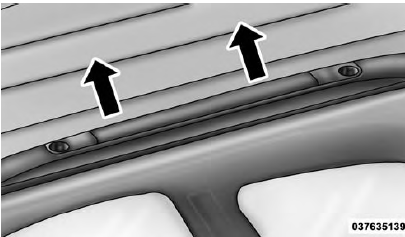 Removing Crossbars
CAUTION! Be careful when handling the crossbars to prevent damage to the vehicle.
Starting with one crossbar, bend down the pivot supports at each end.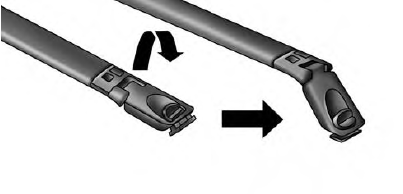 Bending Pivot
Position the crossbars across the roof making sure the letters on the crossbars align with the matching letters on the side rail.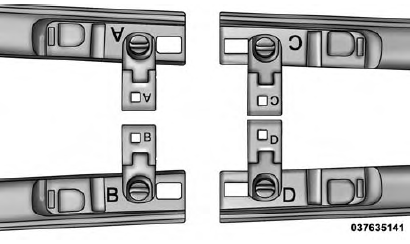 Positioning Crossbars
Slide the cross bar into to the deploy position by moving it towards the matching letter in the side rail. Be sure the crossbar is fully deployed with the crossbar pushed as far into the slot as possible. Once the crossbar is in place, tighten both thumb screws completely.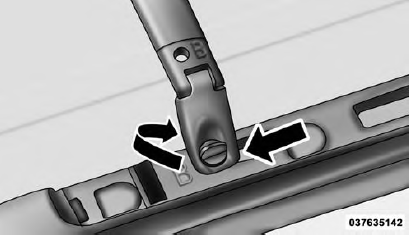 Installing Crossbars
Deploy and tighten the second crossbar to complete the deployment of the crossbars.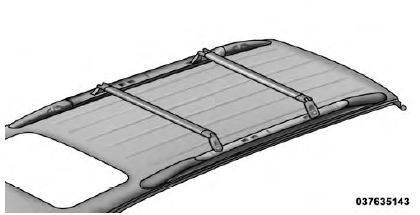 Deployed Crossbars
More about «Roof luggage rack - if equipped»:
Deploying the Crossbars