Dodge Durango

Service Manual

Heating and Air Conditioning » Description and operation

Blower motor relay
DESCRIPTION
The blower motor relay (also referred to as Voltage Reduction Relay or VRR) is an International Standards Organization (ISO)-type relay. The relay is an electromechanical device that switches battery current from a fuse in the Power Distribution Center (PDC) directly to the blower motor. The relay is energized when the relay coil is provided a voltage signal by the ignition switch. This arrangement reduces the amount of battery current that must flow through the ignition switch.
OPERATION
The blower motor relay control circuit is protected by a fuse located in the junction block. When the relay is de-energized, the blower motor receives no battery current. The VRR is used to reduce blower speeds in Heat mode. In non-A/C modes, the relay is de-energized and switches the current flow through an added resistance in the resistor block. When an A/C mode is selected, the relay is energized and the normally open contact is used to bypass the added resistor. The fuse is located in the small relay fuse block that is attached to the Junction Block. The relay is energized by grounding the coil low side with the HVAC switch in any A/C mode. See Blower Motor Relay in the Diagnosis and Testing section of this group for more information.
The blower motor relay is mounted with a single screw directly to the instrument panel's structural plastic inside the glove box opening, next to the leftside energy-absorbing bracket (Fig. 1). Refer to the PDC label for blower motor relay identification and location.
The blower motor relay (VRR) cannot be repaired and, if faulty or damaged, it must be replaced.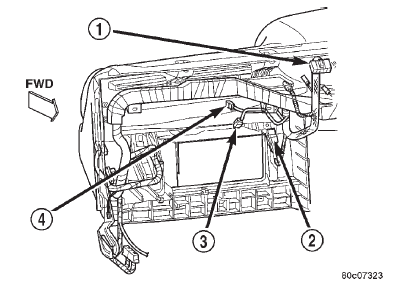 Fig. 1 Blower Motor Relay (VRR) Location
1 - BLOWER MOTOR RESISTOR CONNECTOR
2 - BLOWER MOTOR RELAY
3 - BLOWER MOTOR CONNECTOR
4 - GLOVE BOX LAMP CONNECTOR
More about «Description and operation»:
Blower motor relay