Dodge Durango

Owners Manual

Things to know before starting your vehicle » Windows » Power Windows

Auto-Down
Both the driver and front passenger window switches have an "Auto-Down" feature. Push the window

switch past the first detent, release, and the window will go down automatically. To cancel the "Auto- Down" movement, operate the switch in either the up or down direction and release the switch.
To open the window part way, push the

switch to the first detent and release it when you want the window to stop.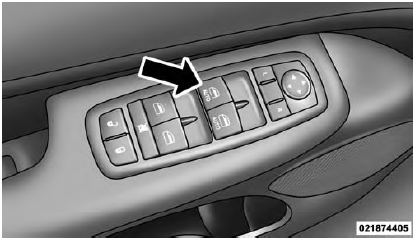 Auto-Down Window Switches
More about «Power Windows»:
Auto-Down