Dodge Durango

Service Manual

Fuel System » Fuel delivery system » Removal and installation

Accelerator pedal
All engines are equipped with torsion return springs located on the throttle body shaft. 3.9L V-6 and 5.2/5.9L V-8 engines equipped with a manual transmission have an additional pedal return spring on the throttle body linkage.
REMOVAL
CAUTION: Be careful not to damage or kink the cable core wire (within the cable sheathing) while servicing accelerator pedal or cables.
(1) From inside the vehicle, hold up accelerator pedal. Remove plastic cable retainer and throttle cable core wire from upper end of pedal arm (Fig.
38). Plastic cable retainer snaps into pedal arm.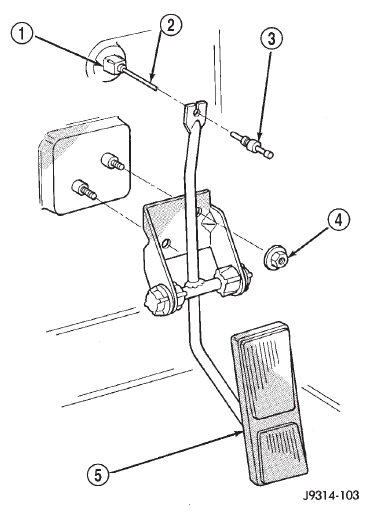 Fig. 38 Accelerator Pedal-Removal or Installation
1 - PINCH SIDES
2 - CABLE
3 - CABLE RETAINER
4 - NUTS (2)
5 - ACCELERATOR PEDAL
(2) Remove two accelerator pedal/bracket nuts (Fig. 38) and remove pedal/bracket assembly from vehicle.
INSTALLATION
(1) Position pedal/bracket assembly over the two dash panel mounting studs and install retaining nuts.
(2) Tighten nuts to 7 N*m (65 in. lbs.) torque.
(3) From inside the vehicle, hold up the accelerator pedal. Install the throttle cable core wire and plastic cable retainer into the upper end of the pedal arm.
The plastic retainer is snapped into the pedal arm.
When installing the plastic retainer to the accelerator pedal arm, note the index tab on the pedal arm (Fig. 39). Align the index slot (Fig. 39) on the plastic cable retainer to this index tab.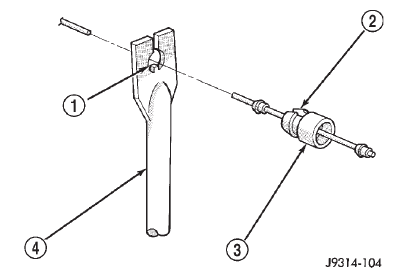 Fig. 39 Index Tab and Slot
1 - INDEX TAB
2 - INDEX SLOT
3 - CABLE RETAINER
4 - PEDAL ARM
More about «Removal and installation»:
Accelerator pedal